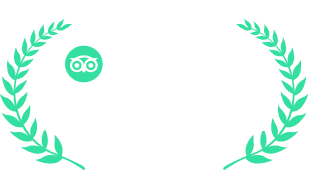 The Street Milano Duomo
4-star hotel
Just 100 metres from Piazza Duomo, our travellers' favourite hotel
Important renovations in 2018 of a typical Milanese "palazzo a ringhiera" led to the creation of this four-star hotel in the heart of Milan, just 100 metres from Piazza Duomo and the Galleria Vittorio Emanuele.
Affordable luxury of just 8 spacious rooms & suites that occupy the whole building of five floors. An innovative, ultra-modern look created by renowned designer Simone Micheli to offer the very best in taste, privacy, quality that reflect the soul of a city such as Milan.
Only 8 spacious rooms & suites
Next door to La Rinascente
Just 100 metres from Duomo
Partner parkings with a special price just a few metres from the hotel
Suite up to 50 m2
Unlimited, super-fast Wi-Fi
Privacy and security
Perfect for smart working
Luggage storage
Reception 24/24
Extra-king size beds
Soundproofed rooms & suites
Superior cleaning with professional products
42" Smart TV with various apps and free Netflix and Amazon Prime
Meeting room and lounge area
Rooftop terrace
High-quality continental breakfast served from 7 to 12:30
Partnership with panoramic restaurant with view on Piazza Duomo
Lavazza coffee machine and tea kettle in each room
Room service
Bar
Our Guests adore us …
A preview of the service that awaits you here in the very heart of Milan?
Let us hear from those who know us and choose us.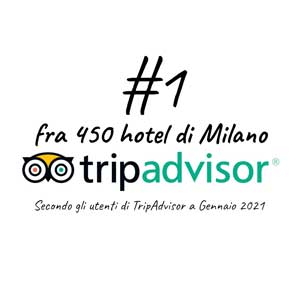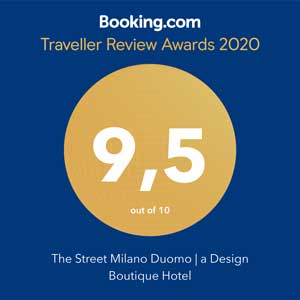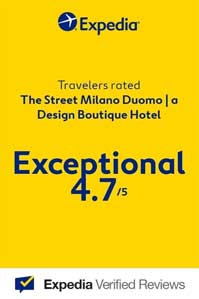 Excellent stay in Milano
"Very impressed with my stay at The Street Milano – fabulous location, loved the room layout and the staff was priceless – special Thank You to Naomi for all her assistance! Definitely look forward to stay at this boutique hotel next time I am in Milan."
Anthony Robert
July 2020

Wonderful!
"Fantastic breakfast, friendly and competent service. We had a wonderful stay and will be back for sure!"
Christine
May 2021

Best location in Milano!
"I was there for one night with my partner and the service was really great. The workers are super kind and put all their effort. My boyfriend had birthday and they helped me with everything that I needed for the surprise. I recommend this hotel to everyone who is going to stay few days or one day in Milano. Is […]
ana b
April 2021

… and the feeling is mutual
Our secret? Putting our Guests first in everything. Hospitality begins even before your arrival, thanks to our 24/24 Front Desk that can be reached via WhatsApp!
It is thanks to our passion for every single stay and every single Guest that we rank amongst Top-3 Milan hotels on Tripadvisor.
Contact us
Front desk WhatsApp 24/24
Assistance before, during and after your stay
WhatsApp available around the clock
Partner restaurants for in-hotel delivery
Private transfer to and from the airport
Valet Parking
Museum and guided tour bookings
Ticket sales
Suggestions and reservations of the best restaurants
Room service
Affiliated parking spaces
Express check-in and check-out
Free, safe and ultra-fast Wi-Fi
A tasty welcome drink for each guest
Our five Deluxe Doubles are located on the first and second floors of the building. Whether you're travelling for business or for pleasure, you will certainly appreciate the spacious areas (30-35 m2) and the quality of the sleep you will get on our extra-king size bed (200 x 200 cm). Our bedrooms have one large mattress and come equipped with a free Lavazza coffee machine, bathrobe, minibar, wine selection, slippers and 42" Smart TV.
Our two Family Suites – each 50 m2 – have two bedrooms and can host up to 3-4 people; they also include a separate living area with comfortable sofa-bed (that can be conveniently used as a sofa-bed), armchairs and table. Unique, unconventional and elegant, these suites offer the very best in comfort and privacy. Prepare for sweet dreams on our extra-king size bed (200x200cm) or queen-size sofa-bed (180x160cm) or imagine relaxing in our comfortable slippers and bathrobe after a long day of exploring the city, to watch your favourite TV shows on the 42" Smart TV with our own free Netflix and Amazon Prime accounts.
Our only Standard Double Room is located on the fourth floor of the building. It has a comfortable king-size bed (200x180cm), faces over the internal garden and, thanks to its 25m2 and classic design is perfect for business trips as well as relaxing stays away from it all. It is equipped with a free Lavazza coffee machine, minibar, wine selection, bathrobe, slippers and 42" Smart TV.
Extra-large
luxury
Forget the old-fashioned hotels, with lots of small rooms and try our ultra-modern approach in a refined 4-star boutique hotel with just 8 incredibly spacious rooms & suites of up to 50 square metres!
Breakfast on
our rooftop terrace
Imagine the wonder of waking up to a freshly baked brioche and delicious smoothie or 100% natural juice, as you watch the Milan from above. Our à la carte breakfast (no buffet) can be enjoyed both on our covered terrace, or in your room and includes multiple types of organic breads as well as hot and savoury offers such as smoked salmon, cheeses and cold cuts, pumpkin cream soup, omelettes, boiled eggs and much more!
Considering the high quality of the menu and the fact that breakfast is served until 12:30, some of our Guests choose to go out in the morning and return simply to enjoy breakfast. And who could blame them?
When business
becomes pleasure
Business trip in Milan? You can organise work meetings, interviews, workshops and presentations here in our naturally well-lit meeting room on the covered terrace. For regular business Guests we have fixed corporate rates throughout the entire year.
See you in the hotel
Welcome to your secret hotel in Piazza Duomo! We can't wait to meet you and ensure that your stay in Milan is the most memorable experience possible.
Are you also fed up of those hotels made up of a myriad of tiny rooms, where you feel just like a room number, like any other guest?
In that case, you will really appreciate The Street Milano Duomo, opened just a few years ago specially to welcome travellers in a more personalized way. Here you will find that our hospitality starts even before you get here.
You will be pleasantly surprised how our well-prepared team will help to organize your stay in Milan with practical advice and assistance in organising airport transfers, shopping trips, reservations in the best restaurants and much more. Our spacious rooms are perfect for smart-working as well, and how about to enjoy aperitivo on our beautiful rooftop terrace?
We look forward to greeting you, in the heart of the heart of the city.
See you soon!