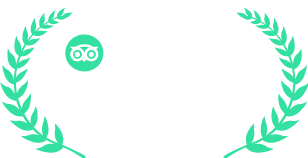 Our Tips
Our top selection to ensure an unforgettable experience
Milan is a financial and economic hub of Italy, but it offers much more than that – fashion, art, shopping, style, glamour, and of course incredible culinary experience…
You may think that choosing a really good restaurant in Milan is not so easy, and in fact you are not wrong. With around 6000 dining options available, some guidance will surely help. Here are some basic rules (and of course, each rule has an exception…):
most restaurants around Duomo and Galleria are very touristy (which means that they are too expensive for what they offer or/and that the food quality is mediocre)
if the restaurant has the photo of the food outside the entrance, don't go there
if outside the restaurant there is a guy who invites you inside, in most cases don't go there
if the restaurant serves a lot of different things (pizza, lobsters, steaks, pasta, fish…), don't go there.

Really good places always specialize just in several things
most quality restaurants are open

only for lunch and dinner

(approximately from 12:30 till 14:30 and from 19:00 till 23:00)
in all restaurants in Italy there is a so-called table fee which can range from 1 to 4 eur per person 
you don't have to leave tips if you don't want to – it is totally fine!
in Milan (and other popular cities such as Rome, Venice, Florence…) it is always better to book the table in advance (and we will be happy to do it for you!)
if you want to check some unbiased reviews, open TripAdvisor and see which rating Italians put. We are extremely picky about food.