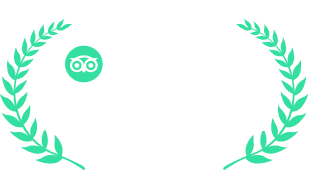 Our Tips
Our top selection to ensure an unforgettable experience
Milan is a financial and economic hub of Italy, but it offers much more than that – fashion, art, shopping, style, cuisine, and of course incredible bakeries with delicious pastries…
Top 5 bakeries
Discover the sweetest side of the city.
Marchesi
Since 1824 this bakery has been the perfect place to taste the unique magic that will melt in your mouth. This amazing "Pâtisserie" is one of the most famous in our city and it has been considered a reference point for the quality of its products, like chocolate and "panettone", which is a Milan specialty. Both quality and position makes this pasticceria worth visiting it. Indeed, you can find it above the luxury Prada store in the center of Galleria Vittorio Emanuele (in front of our hotel).
Il Foyer
Are you looking for the perfect mix between luxury interior design and beautiful top-quality pastries? You can find it all at the Foyer. The pastries are as beautiful as the gorgeous design of the place, all created with a special Made In Italy touch. Il Foyer is the official restaurant and cafè of Teatro alla Scala, the famous opera house just 200 meters from our hotel.
Cova 1817
Just 500 meters away from our hotel you can find an ancient coffee shop, founded by Antonio Cova in 1817. This historical institution in Milan has always been the place where tradition meets high elegance and style. Since the beginning, kindness and hospitality have been the spirit of the place.
Sant'Ambroeus
A true gem located in a fascinating building near San Babila. It was founded in 1936 as a bakery, but during the years it adapted the Milanese identity, becoming a coffee shop at first and a restaurant lately. It is a great meeting place characterized by excellent product quality and service, which makes it stand out. It is located just 6 minutes away from our hotel.
Rinaldini
Talent, passion and elegance are the keywords in this inspiring pasticceria. Indeed, the founder, Roberto Rinaldini, is known as the "bakery stylist" due to his impressive practice and refined cake design. It is on the left side of the famous La Scala opera house, which is just 200 meters from our hotel.
Top 7 places to drink in Milan
Signorvino
A modern wine bar and vinotheque just 200 metres far from the hotel, behind Piazza Duomo. This is the right place to enjoy a lunch – their menu offers different options in a contemporary italian style – or an aperitivo with an awesome Duomo view, tasting the best wines from a wide selection of beyond 1500 etiquettes 100% Italian, for any occasion. You can also buy bottles as a souvenir to bring home with you!
Open everyday from 10:00 to 00:00.
Clotilde Brera
The perfect location where to have dinner, or better enjoy a drink on one of the most evocative terraces in Milan, in the heart of Brera district, just 10 minutes walking far from the hotel. Live the moment, let yourself be transported by the creativity and the surprising proposal of the drink list. Among the cocktails offered, the great classics are reinterpreted with creative touches and new original recipes, perfect to make your aperitivospecial or to experiment the pairings with the chef's dishes.
Open everyday from 12:30 to 15:00 and from 18:30 to 23:00.
Terrazza Aperol
An exclusive terrace, at the doors of Galleria Vittorio Emanuele, where to enjoy an Aperitivo with a wonderful view of the Duomo. If you are curious about the famous italian Aperol Spritz, or if you simply wish to taste a drink close by in a lively location (the terrace is just 200 metres far from the hotel) this is the right place for you! The atmosphere with its vibrant colours will "light up your toasts and adds joy to the moment."
Open from Sunday to Friday from 11:00 to 23:00 – Saturday open from 11:00 to 24:00.
The Stage
Right after Brera, you can find Garibaldi District, the symbol of desing and the face of a modern Milan, with famous design artworks like the Vertical Garden. Walking through Gae Aulenti Square, at the first floor of the Replay multisensory store, we can f ind The Stage's American Bar. An unique location, with a soft and hushed atmosphere, it looks like a cabin of an elegant vintage boat. With over 900 labels of spirits, it is the right place for those who want to discover cocktails and combinations from another time, in the name of the art and excellence in mixology.
Temporary closed.
The Spirit
A cocktail bar in the heart of Porta Romana district, between Fondazione Prada (8 minutes far by car) and QC Terme Milano, just 5 minutes walking from the bar. At first sight you might not see the door. You need to be curious and adventurous to get in. But it's worth it!Surrounded by rare bottles from all over the world, you can savor the unusual mixed ingredients of their signature cocktails, have a sip of long aged spirits from exotic lands or just have the barman tailor your perfect serve.
Open from Tuesday to Sunday from 18:00 to 02:00.
MAG Cafè
Is our "not to miss" for anyone who wants to visit the Navigli area. The bohémien atmosphere, which reminds of the early '900, will give a different note to your experience: enjoy a breakfast or taste a drink with a romantic view on the Naviglio:amazing staff, good quality ingredients, signature cocktails with uncommon combinations and tailored proposals are what makes this bar exceptional!
Open everyday from 07:30 to 01:30.
Cantine Isola
For wine lovers: since 1896 it is the historic wine bar and vinothequein Milan, located in via Paolo Sarpi. In this place history, tradition, family and hospitality come together, creating a warm atmosphere, where the passion for the customer distinguishes the service. They offer one of the best blends ever, indeed their motto is "Here we can open everything, from Conegliano to Champagne, from Chianti Classico to Amarone". You only need to ask! Not to miss the occasional events related to special openings.
Open from Tuesday to Sunday from 10:00 to 22:00
…LAST BUT NOT LEAST, we invite you to taste our signature cocktail "Milano Special" and take a look at our wine list in the rooftop terrace of our hotel!