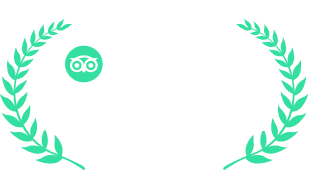 Our Tips
Top 5 selection to ensure an unforgettable experience
Milan is a financial and economic hub of Italy, but it offers much more than that – fashion, art, shopping, style, cuisine, and of course incredible bakeries with delicious pastries…
Top 5 bakeries
Discover the sweetest side of the city.
Marchesi
Since 1824 this bakery has been the perfect place to taste the unique magic that will melt in your mouth. This amazing "Pâtisserie" is one of the most famous in our city and it has been considered a reference point for the quality of its products, like chocolate and "panettone", which is a Milan specialty. Both quality and position makes this pasticceria worth visiting it. Indeed, you can find it above the luxury Prada store in the center of Galleria Vittorio Emanuele (in front of our hotel).
Il Foyer
Are you looking for the perfect mix between luxury interior design and beautiful top-quality pastries? You can find it all at the Foyer. The pastries are as beautiful as the gorgeous design of the place, all created with a special Made In Italy touch. Il Foyer is the official restaurant and cafè of Teatro alla Scala, the famous opera house just 200 meters from our hotel.
Cova 1817
Just 500 meters away from our hotel you can find an ancient coffee shop, founded by Antonio Cova in 1817. This historical institution in Milan has always been the place where tradition meets high elegance and style. Since the beginning, kindness and hospitality have been the spirit of the place.
Sant'Ambroeus
A true gem located in a fascinating building near San Babila. It was founded in 1936 as a bakery, but during the years it adapted the Milanese identity, becoming a coffee shop at first and a restaurant lately. It is a great meeting place characterized by excellent product quality and service, which makes it stand out. It is located just 6 minutes away from our hotel.
Rinaldini
Talent, passion and elegance are the keywords in this inspiring pasticceria. Indeed, the founder, Roberto Rinaldini, is known as the "bakery stylist" due to his impressive practice and refined cake design. It is on the left side of the famous La Scala opera house, which is just 200 meters from our hotel.