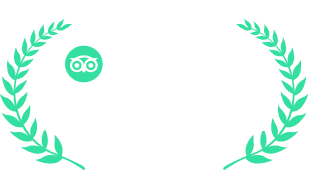 How to find us
Come and find us, just 100 metres from the Cathedral of Milan
We are located in Via Santa Radegonda 14, just 100 metres from Piazza Duomo.
Private transfer, maximum comfort, privacy and safety
We can also organise a private transfer service from or to any destination with our own personal driver (all carrying professional NCC qualifications).
Our driver will meet you with a card sign with your name on it so you can recognise him easily, and then take care of you and your luggage.
Our hotel is in the pedestrian area 100 meters from Piazza Duomo and not all cars can access here, but our driver will always accompany you till the door of the hotel.
The transfer service costs depend on the destination; please contact us for further information.
Write us
Easy to get to by car, too
It is very easy to get to us by car and no worries about finding a safe parking, thanks to the two convenient parkings nearby:
La Rinascente parking (multistorey parking just 80 metres from the hotel)
Piazza Meda carpark (multistorey underground parking 200 metres away where we have a special rate for our Guests – €20 per 24 hours. You can park first and then just ask for a discount ticket during check-in in the hotel. To use the discount, you must access the carpark without using a TelePass – a special Italian abonnement which is popular in Italy)
We also offer a valet parking service from 7am to 10pm, at €60 per 24 hours (advance booking is required). An employee will come to pick up your car and park it for you after which you are free to pick it up as often as you like, at no extra charge.
We are located in the so-called "Area C" (historical city centre of Milan), which is active from Monday to Friday. This means you will require a special permit to drive freely in the area and avoid fines.
The permit costs €5. We can activate it for you, all we need is your car licence plate.
Though the hotel is located in a pedestrian area (ZTL), you can drive up to the entrance to unload your luggage. If you need to do this, you are requested to give us your car licence number to activate the Limited Traffic Area free of charge (in Milan there are two areas – Area C which is larger and covers all of the centre of Milan and the ZTL area that only covers the pedestrian areas).
We would like to remind you that some old diesel-run cars can no longer access the centre of Milan (not even with a ticket). For further information please check this page https://areac.atm-mi.it/Areac/IWeb/CercaClasse.aspx)
Arriving by public transport
How to reach us from the Central Station (3 km)
We would recommend:
the underground: the "Duomo" station is just 100 metres from the hotel! You can take the M3 yellow line from "Central" to "Duomo" (in the "San Donato" direction).
You can purchase your tickets at the underground station. They cost €2 per person and are valid for 90 minutes from the first time you use them; they can be used on all forms of public transport.
a taxi (about a 20-minute journey / cost around €15)
How to reach us from Malpensa airport (50 km)
We would suggest you take the Malpensa Express train (€13 per person) which departs twice an hour for the Central Station (or Cadorna Station with is nearer to the Cathedral).
How to reach us from Bergamo airport (50 km)
We would suggest you take a bus for the Central Station. Tickets cost €7 and it takes about an hour to get to the Central Station.
How to reach us from Linate airport (7 km)
We recommend you take:
a taxi (about a 20-minute journey / cost around €30)
bus N. 73 which goes directly to Piazza Duomo. Tickets are necessary (€2 per person) and are valid for 90 minutes from the first stamp and can be used on all forms of public transport.