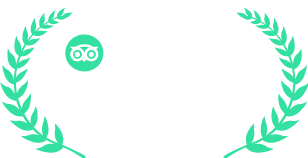 Business trips
How to turn your work trip into a bleisure experience
There are a number of reasons that you might be looking for a business hotel in the very centre of Milan, the industrial capital of Italy.
But whatever is the reason, you can always stay here at The Street Milano Duomo, which is a guarantee of excellence for our demanding business clientele.
What our business Guests appreciate
Meeting room & lounge area
Located on the hotel rooftop terrace, for meetings of up to 8-10 participants. This elegant meeting room is entirely surrounded by glass and is equipped with a 42" LCD monitor and free super-fast Wi-Fi connection.
Great spaces for a relaxing stay
For a high-quality stay, space is essential and from this point of view you will sleep like a top considering that our rooms & suites measure between 25 and 50 m2.
They all have one or two large tables, a large double bed with single mattress (you will never find two single mattresses put together!) and four pillows of varying types. All rooms are also equipped with superfast secure Wi-Fi guaranteed for all the devices you need.
Breakfast and dinner served in your room
You can choose whether to enjoy your delicious continental breakfast (any time from 7 to 12:30) on the terrace or directly in your room, at no extra charge.
Similarly, you can also take your lunch or dinner in your room, maybe taking inspiration from our advice and taking advantage of one of our delivery affiliations and enjoying some good movie with our free Netflix account.
Express check-in & check-out
It is known that the businessman is always in a rush. Here you can count on our quick check-in and check-out service. We also offer a free late check-out until 13:00 and free early check-in (upon availability).
A fixed rate for the whole year
Would you like to have a fixed rate for your business trips in Milan, regardless of the period?
Contact us for our corporate rates to ensure you can stay in your favourite room every time you visit!
Questions or doubts?
Write to us on WhatsApp!