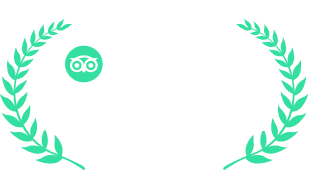 Breakfast
Served in your room or on the covered terrace, our breakfast can be enjoyed till 12:30
We will guarantee you a high-quality breakfast every day, so that even getting out of bed can be pleasant.
Especially if you can freely choose whether to take your breakfast – served from 7 to 12:30 – on the covered terrace on the hotel rooftop, or in the privacy of your room, at no extra charge.
A la carte menu
No buffet with pre-cooked dishes waiting for you, but a beautifully presented top breakfast! Just choose your favourite dishes and products from our à la carte menu and enjoy them fresh every morning.
So you can taste our high quality offers, such as a selection of fresh pastries, organic yogurts with muesli bio with fresh fruit, smoothies and natural juices, omelettes and boiled eggs, our selection of cheeses and cold cuts, smoked salmon and, why not, a pumpkin cream soup. All organized in complete safety with social distance guaranteed while enjoying your perfect morning meal with freshly prepared drinks (of course, we do not have self-serving coffee machine because we would love to prepare a good cup of coffee for you).
High quality breakfast with organic products
Get the best start to your day in Milan with high quality products such as 100% natural fruit juices, authentic organic fruit jams (which are so much better rather than the traditional jams with excessive sugar and additives), smoothies, single portion yogurts served in glass pots, cream soups and much more. Almost all with no additives, preservatives or added sugar!
Not just your usual breakfast
We choose our products based on quality, guaranteeing a variety of top-notch sweet and savoury dishes. Our bread, for example, comes from a very important bakery in Milan, ranked by Gambero Rosso as one of the top 30 bakeries in Italy, just like our pastries which are the sweetest way to wake up and start your day.
No self-service coffee machines
By now you will have understood that here you won't find the usual automatic coffee makers or vending machines. Here we will prepare all our coffee and other drinks especially for you.
Until 12:30pm… is it breakfast or brunch?
Thanks to our flexible breakfast time many of our Guests decide to go out and wander the streets of Milan centre in the early morning light, coming back for breakfast afterwards, just like a real convenient brunch.

Book your breakfast now
A breakfast like this should cost a bomb, right? Wrong: if you book directly through our site, it will cost just 15€!